3D Labs HTX™
Cost-effective high-temperature additive manufacturing system with next-gen materials such as PEEK, PEI, PC and more.

Developed, assembled, and shipped from USA, the 3D Labs HTX™ is available to meet your additive manufacturing needs today.

Accelerate your business with advanced AM capabilities with packages starting at $15,497


GET A QUOTE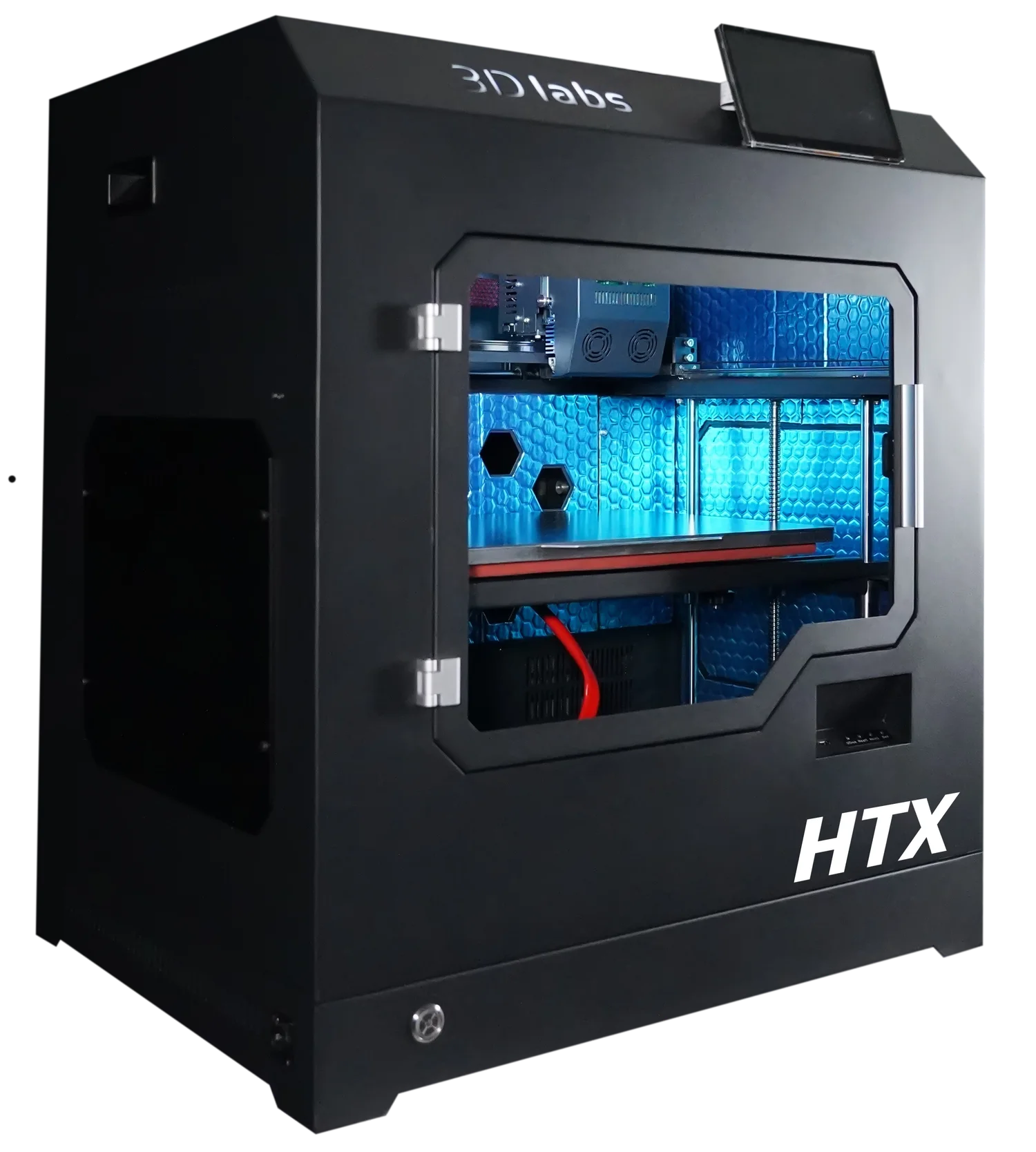 All new extruder design
- Dual 500C Nozzles
- Lifting Nozzles for Dual Material Prints
- High-temperature Stepper Motors
- Fully Hot-Swappable Hotends

We made traditional hotends obsolete.

Have a clog? Need to change to a lower temp material?
No problem, just swap and go.

Focus on production, not fiddling.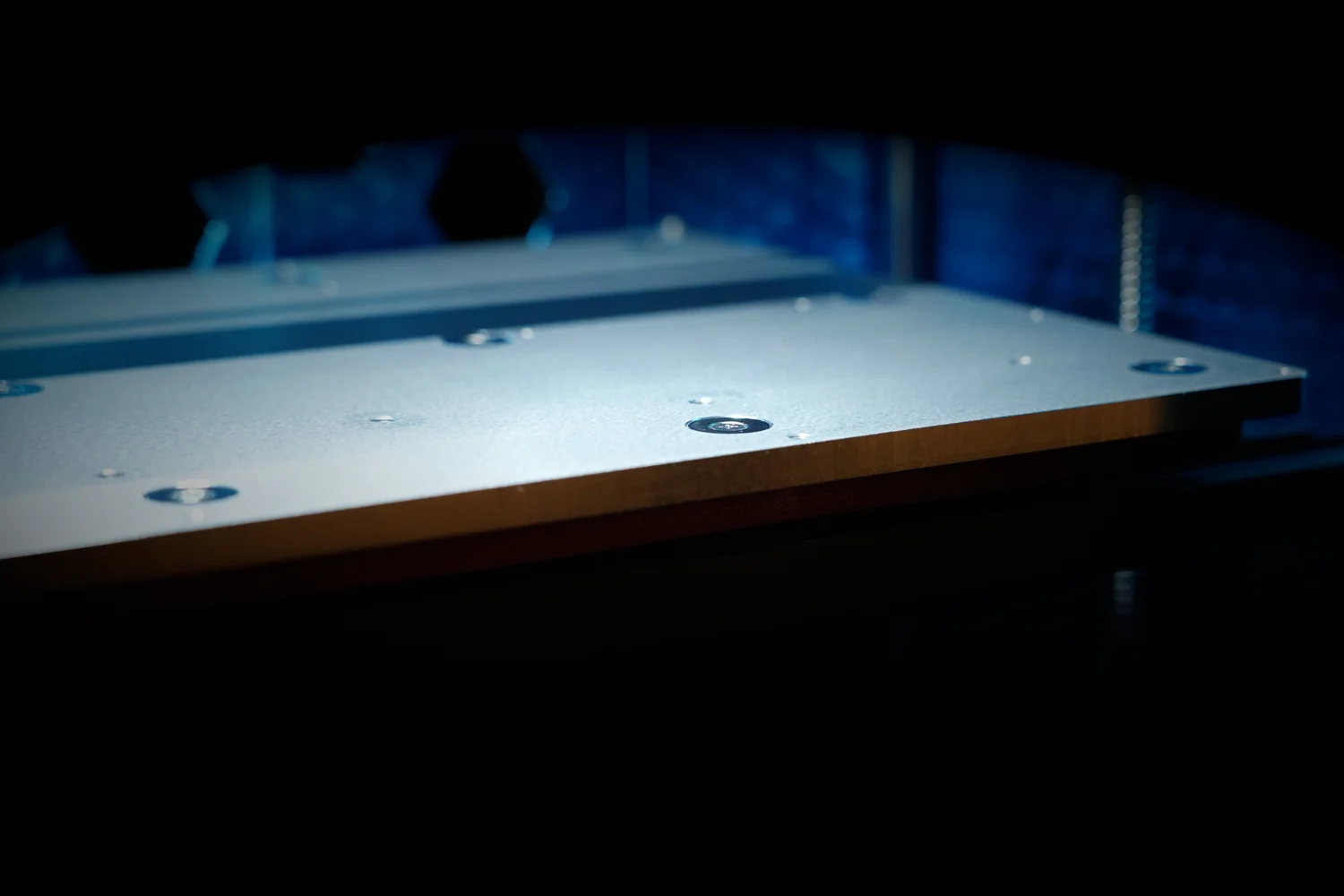 220C High-Temperature Magbed
The first of it's kind in the industry - our Patent-Pending cast-tooling plate magbed can surpass operating temperatures of 200C+.

3/8" thickness, large build volume of 350 x 300 x 300mm. Extremely flat for that perfect first layer.

Our specially developed magnets with curie temperatures of 350C+ won't de-magnetize at high-temperatures like the competition.

Clunky bed clamps are a thing of the past.

Slap on your plate and go.
Actively Heated Insulated Build Chamber
Actively heated build chamber providing a constant 100C heated environment. Dense foil backed insulation keeps the heat inside.

Print parts in ultra performance materials such as PEEK, PEI, PEKK and engineering grade materials like ABS, ASA, PC.

Parts printed in an actively heated chamber have superior layer bonding and strength when compared to passively heated chambers.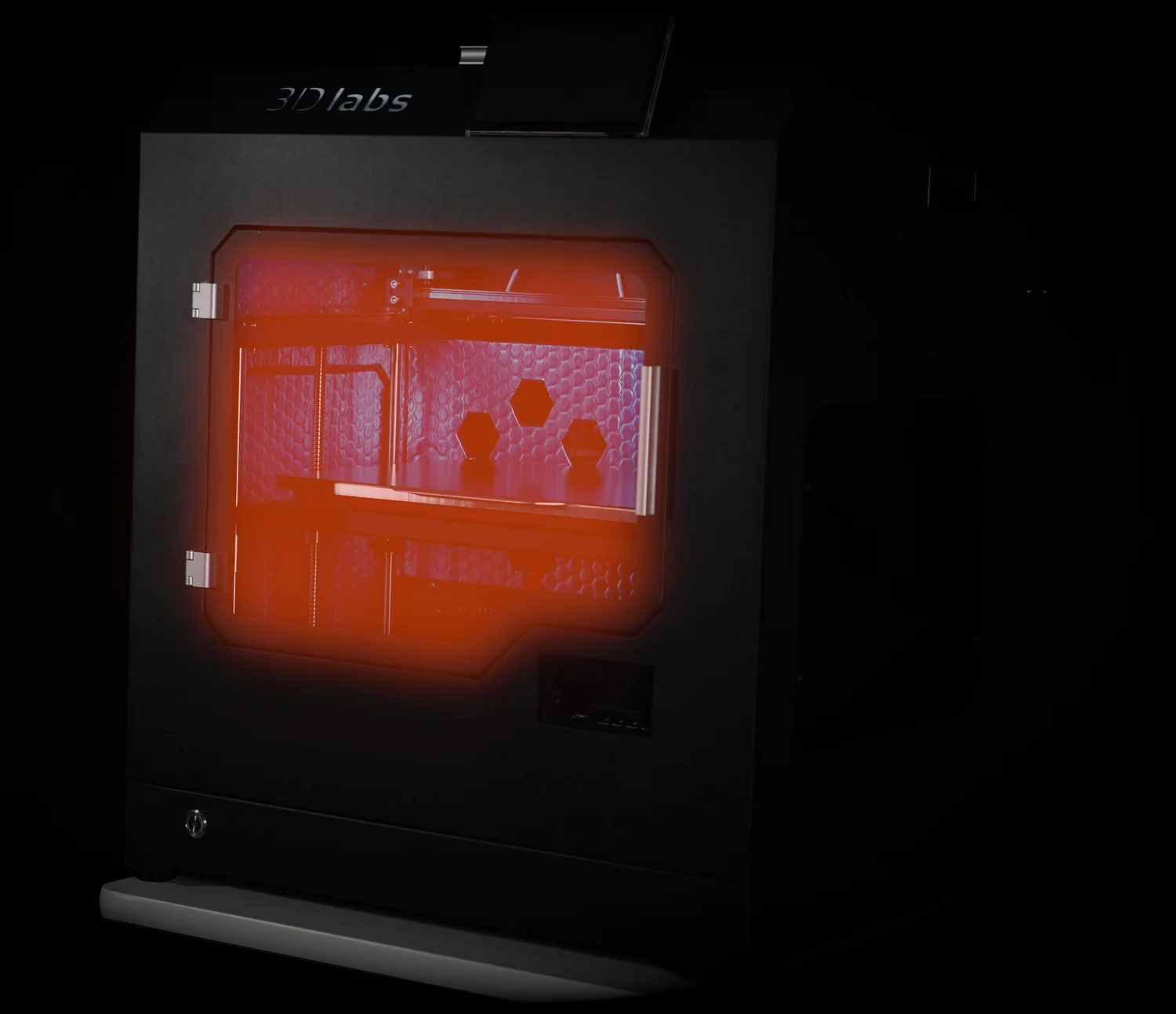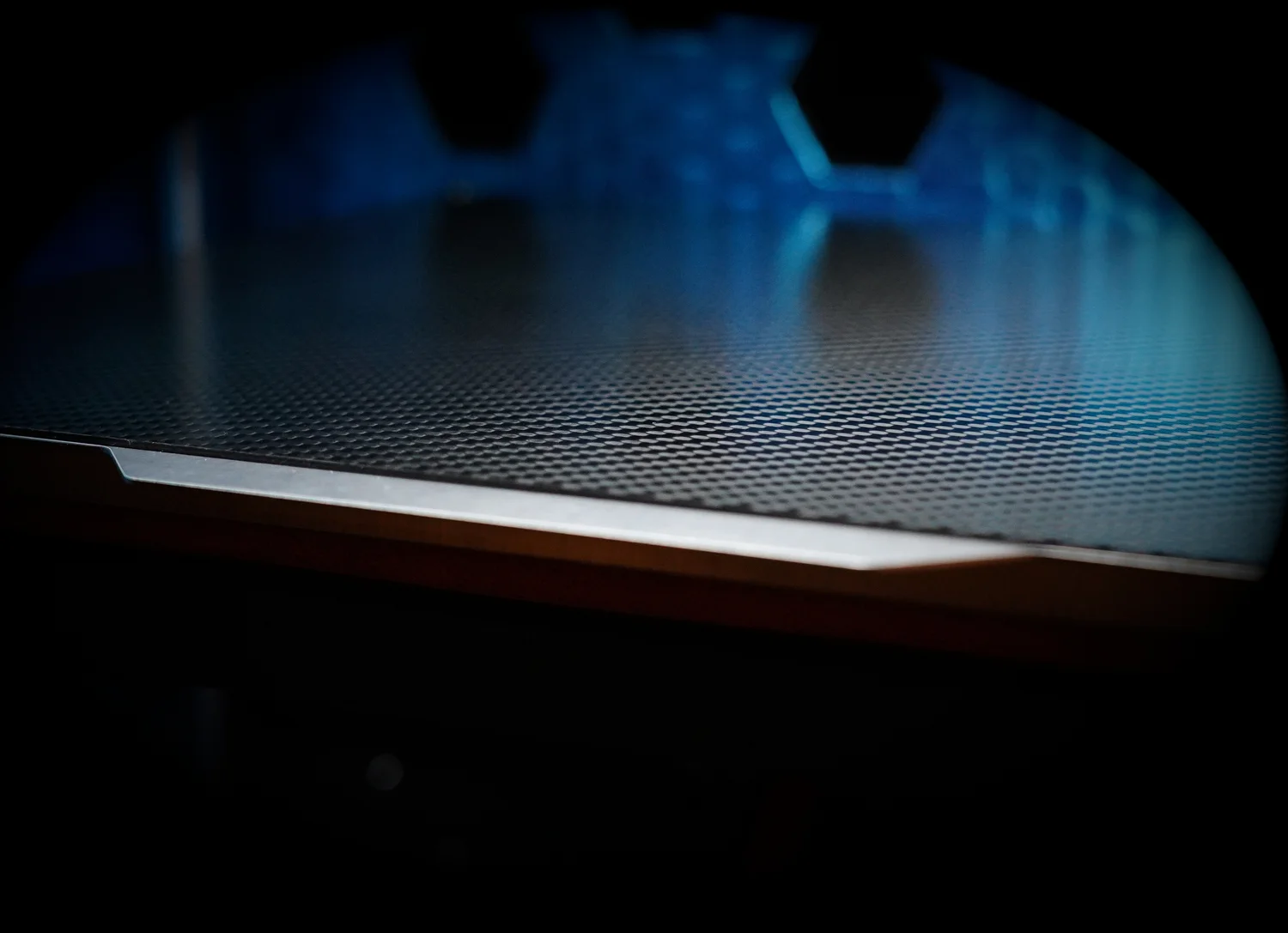 Removable Build Plates
American made high-temperature carbon fiber sheets bonded to 430 stainless steel for the ultimate in removable build surfaces.

Accelerate your workflow with swappable plates saving time and money.

Build plates also available in Garolite, PEI and Polypropylene for tough to adhere exotic materials.
TBI Linear Rails
TBI high-temperature linear rails provide precise and accurate motion. This means superior dimensional accuracy in your printed parts.

Achieve greater consistency and repeatability in your workflow.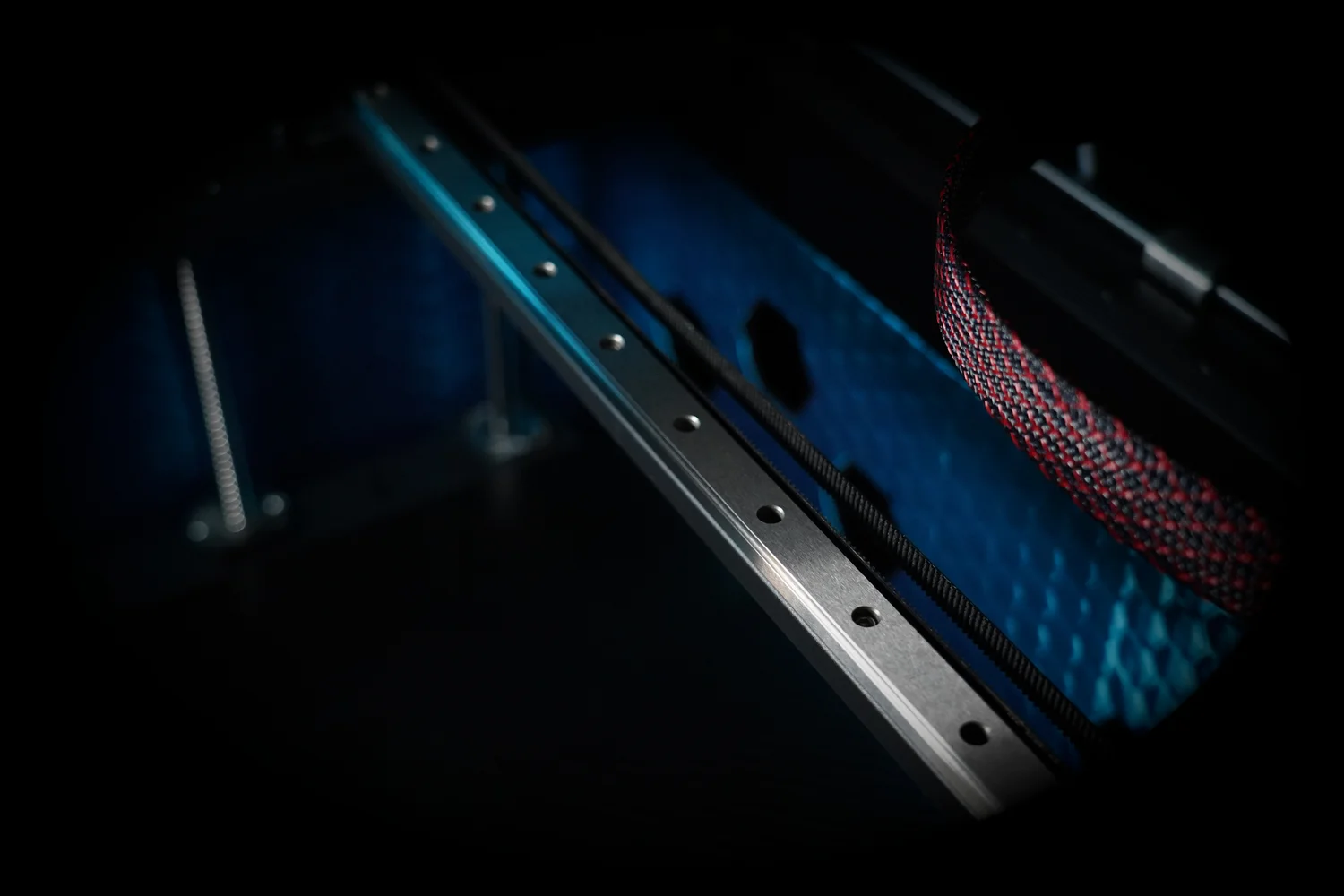 TBI Ball Screws
High-quality dual TBI ball screws provide rock-solid support for our bed platform and superior Z accuracy while printing high-temperature parts.
High-Temperature Bed Probe
Patent-pending high-temperature bed probe rated to 204C developed at 3D Labs.

Extreme accuracy and repeatability at high-temperatures.

Don't be fooled by claims of "industrial" or "high-temperature" machines using off the shelf hobbyist probes such as the BLTouch.

Reliability of the bed probe in high-temperature scenarios is paramount. Ensuring proper mesh and physical bed leveling will increase your throughput in production cutting both frustration and cost.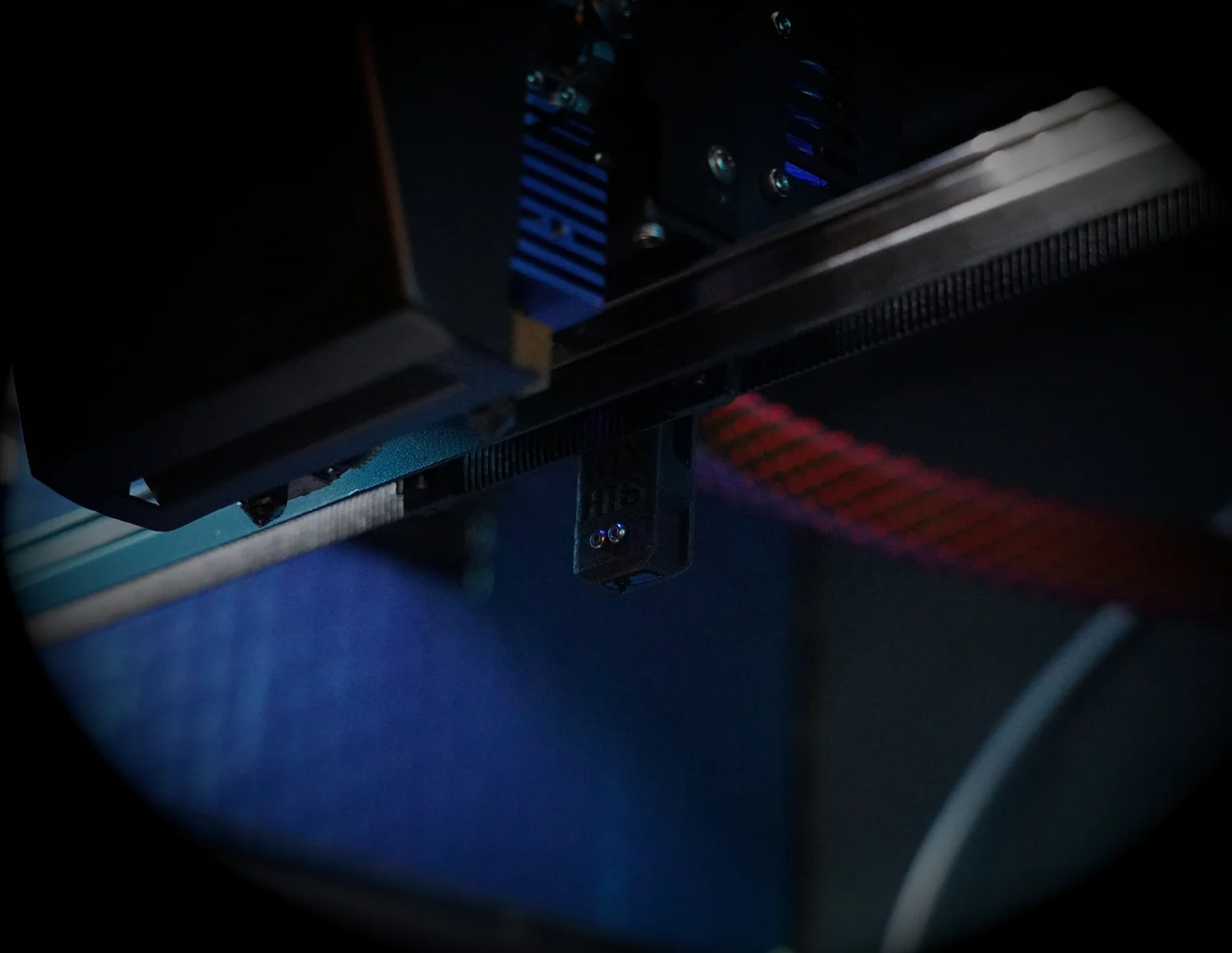 Vibrant 7" Touch Screen
Operate your machine directly at the touch screen without the need for network connectivity.

Network down? No problem, you'll have immediate and complete control over the machine while in operation. Pause your print, change filament, or change speed and feeds.

Other competing systems rely on network connectivity to control the printer, and have no way to control the machine while offline, presenting an operational safety hazard.

The 3D Labs HTX™ is able to work in high-security airgapped environments without the need for network connectivity.
Robust Touch UI
Polished professional touch screen interface on a vibrant 7" large touch screen.

Automated wizards for platform calibration, mesh bed leveling, z-offset, input shaper, and more.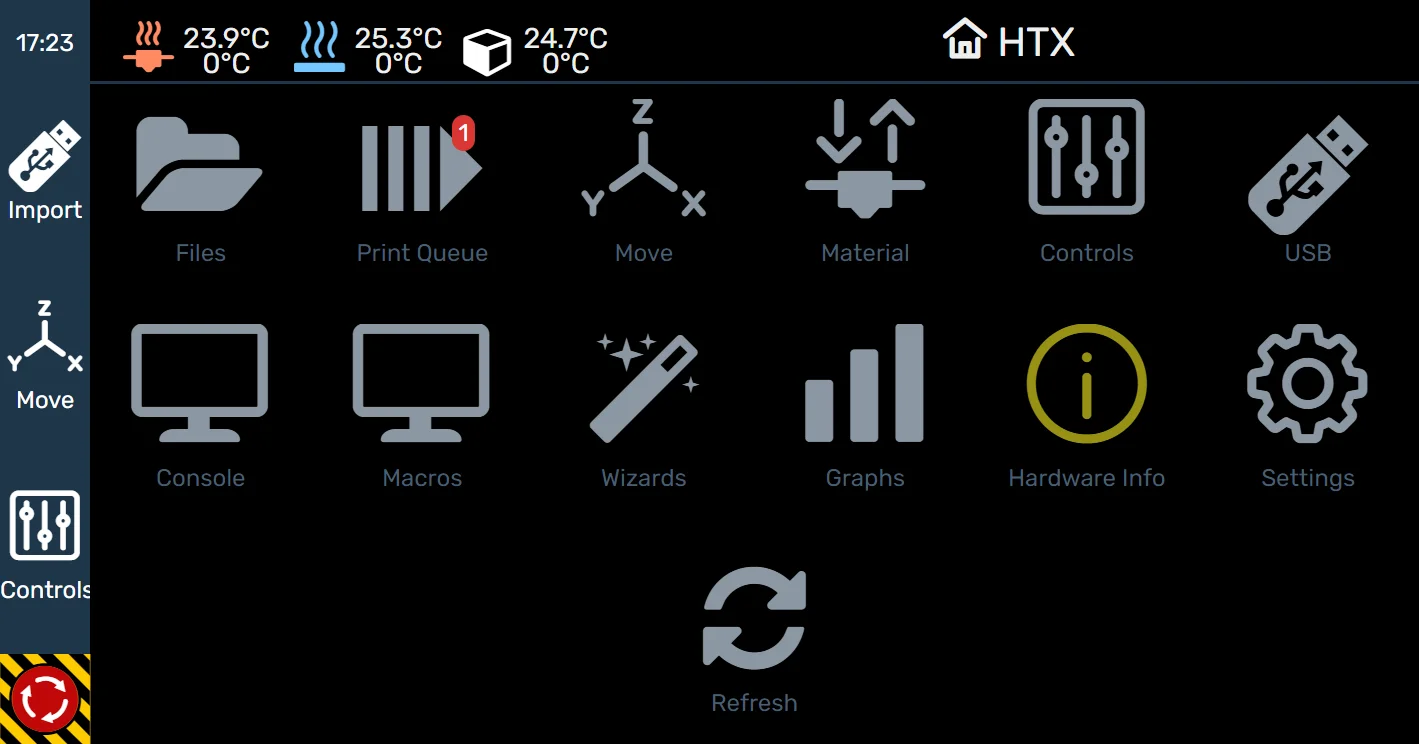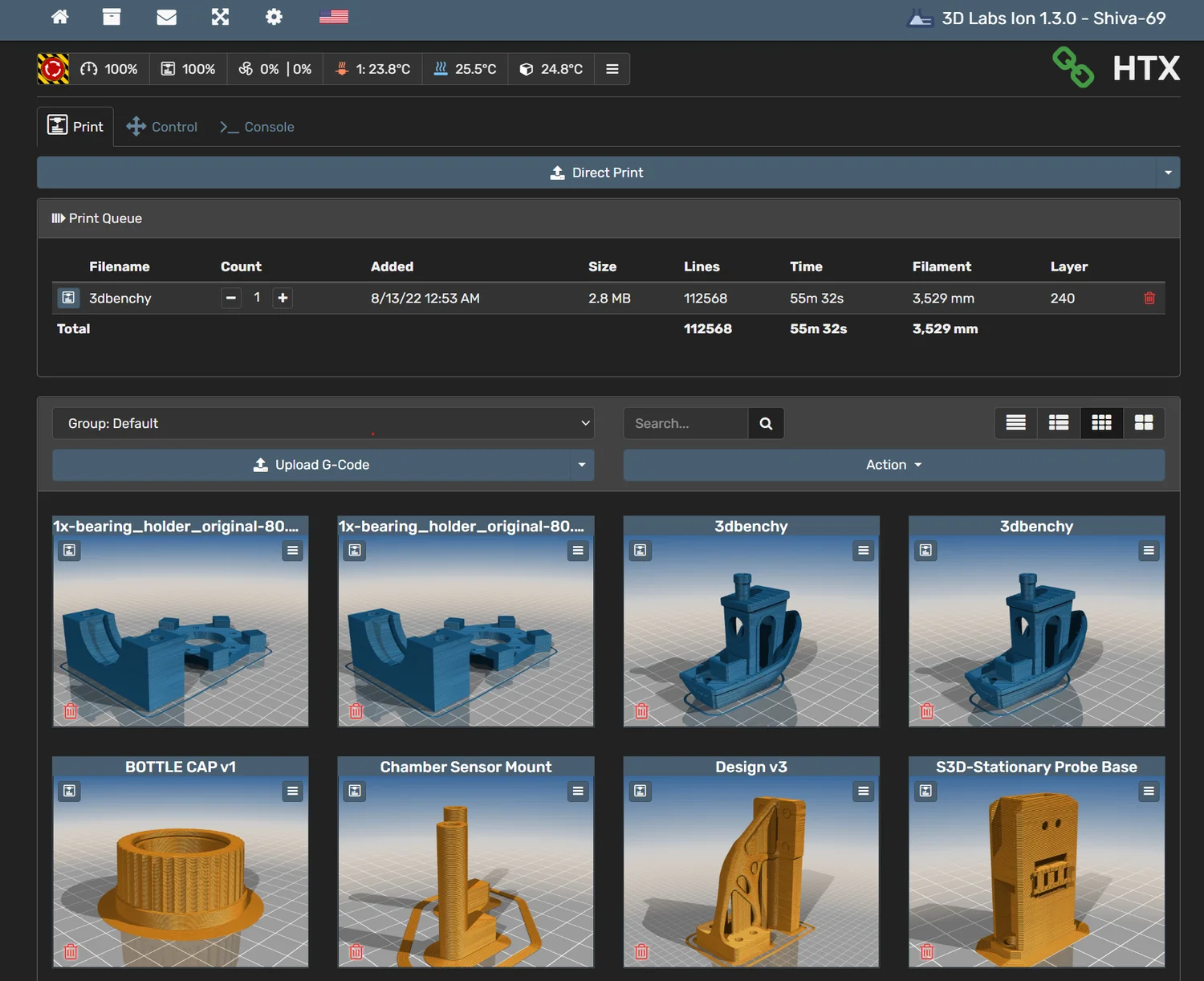 Advanced Web Interface
Use your phone, workstation, tablet, or any other device to control HTX™.

Access advanced features:
- Online Project Management
- A robust multi user authentication system
- PDF print reports per user, including per-print cost analysis
- Camera view and timelapse support
- MQTT integration, integrate into your automation workflow
- Thumbnail preview for gcode sliced with ANY slicer
- GCODE area avoidance
- Real-time 2D and 3D print progress display
- Much more!


Commercial Slicing Engine
Commercial slicing software developed at 3D Labs , tailored for the HTX™ and materials across the engineering spectrum.

Access to our curated profiles for quick-start printing with popular and exotic high-temperature materials.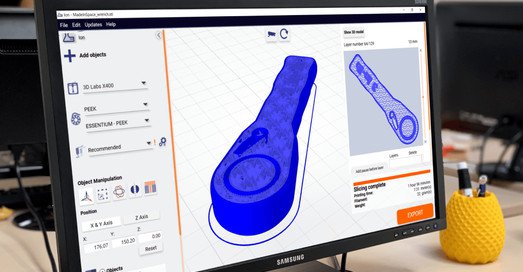 Enhanced Safety Features
Two CPU processors monitor each other for failure in real time. If either fails, a thermal runaway event can be triggered at the host or subordinate layer.
90% of our components that touch high voltage are UL listed, with full parts traceability from the manufacturers.

This means SSR's, fuses, fuse relays, terminal blocks, and relays are from trusted, genuine manufacturers. All UL listed components are sourced from the USA or within NAFTA.

Don't risk efficiency or safety by using substandard components found in competitors' machines.
The heated bed is equipped with a high-temperature thermal fuse. If the bed exceeds the maximum rated temperature for too long, the fuse will kill electrical power to the bed.
Mains power to the heated bed and chamber can be killed during a thermal runaway event by the firmware via an electromagnetic relay. Not only will the system stop heating the bed with normal thermal runaway protections, it will also kill electrical power ensuring a complete shutdown.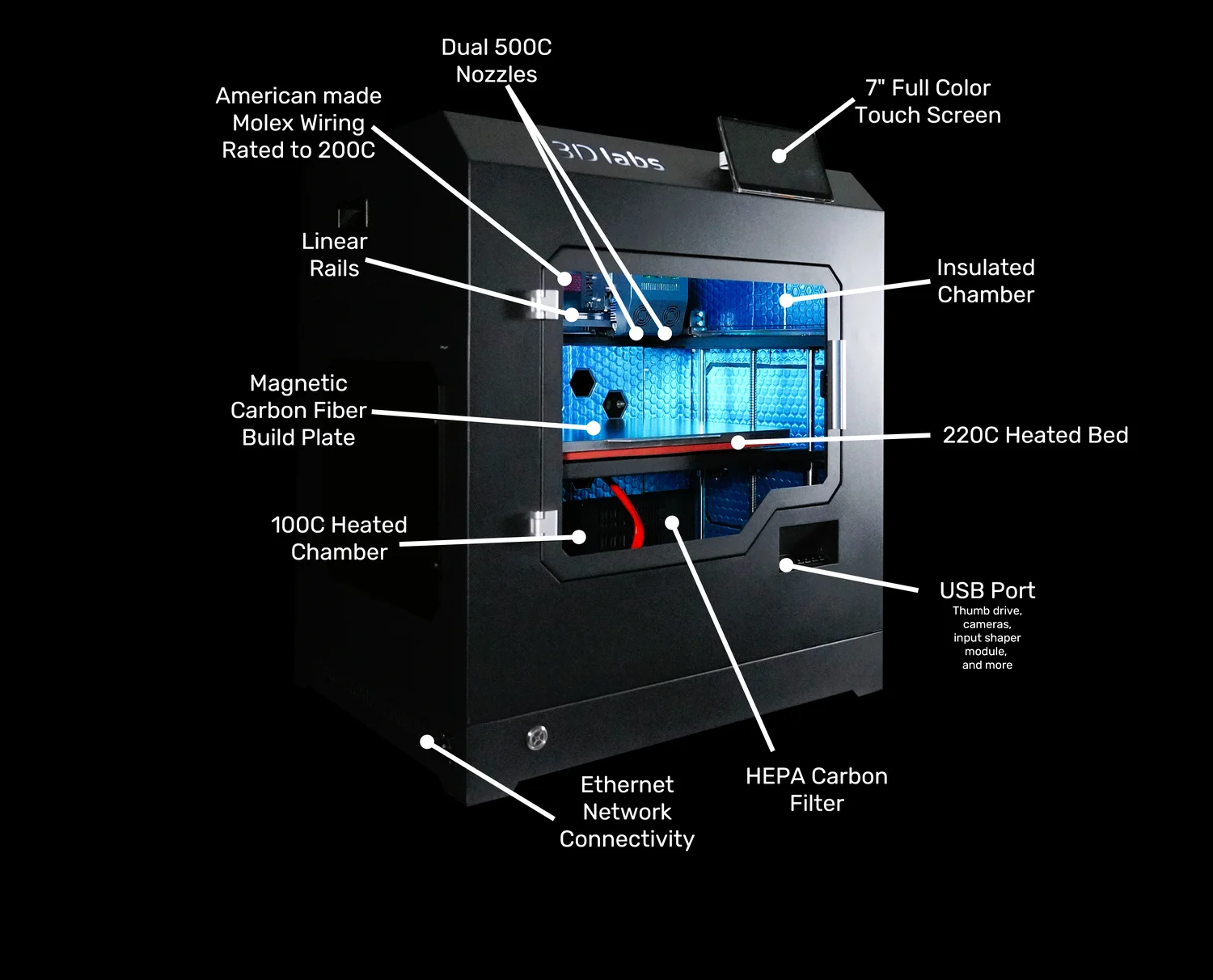 Request Quote