3D LABS X400
Assembled

in the

USA
Print high-temperature materials out of the box.
Any material. Any slicer.

Bed:
220

C Chamber:

95

C Nozzles:

500

C

The 3D Labs X400 is engineered for printing high-performance polymers for functional parts and prototypes. CF-PEEK, CF-PEKK, PEI 9085, PSU, PC and many more ultra-performance filaments for extreme parts. Assembled in the USA with global and domestic materials, and fully supported by our US engineers and material scientists.

Print BASF Ultrafuse 316L for stainless steel metal parts. From your office.

Industrial grade high temperature 3D printing at a prosumer price point.
Complete package only
$9999 !
Ships within: 14 days
Designed from the ground up for engineering firms, by engineers, not a sales team.


DESIGNED FOR PRINTING

ULTRA-PERFORMANCE
POLYMERS
LARGE BUILD VOLUME
350 x 300 x 300 mm (Single)
300 x 300 x 300 mm (Dual)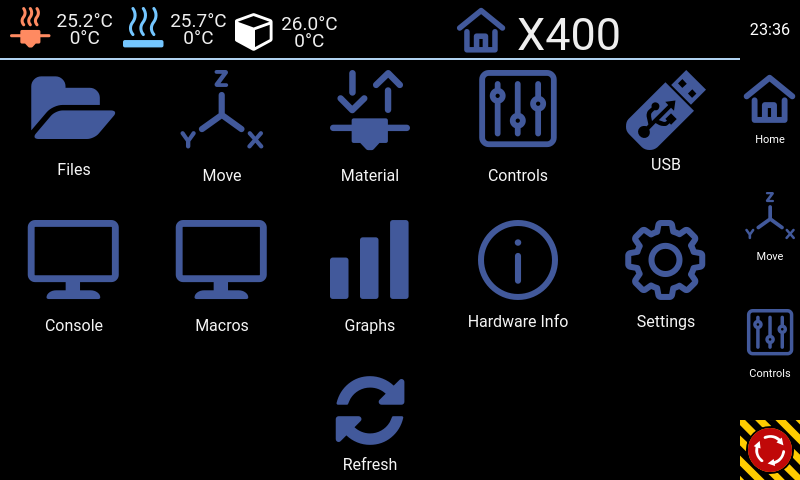 3D Labs Ion™ touchscreen interface

Easy to use, polished professional interface with advanced features.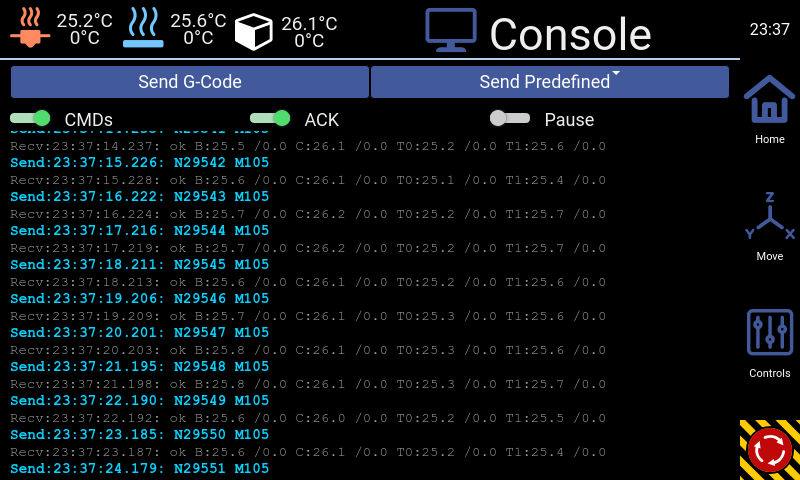 3D Labs Ion™ firmware

Rugged commercial grade motion control firmware developed at 3D Labs.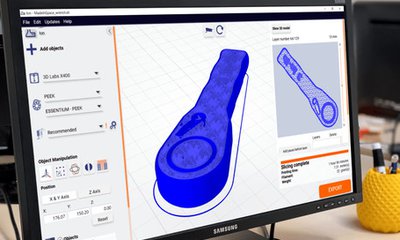 3D Labs Ion™ slicer software

Commercial slicing software developed at 3D Labs, tailored for the X400 and high-temp.

Next generation 64-bit electronics ​
64-bit compute engine for superior speed and quality​
Industrial grade Data-at-Rest encryption protecting your intellectual property​
High speed Ethernet connectivity​ (ITAR Compliance Ready)
Advanced non-cloud based print farm clustering, job control, and queuing​
Commercial slicing engine with advanced optimization for superior print quality​
Advanced technical capabilities
Tough, functional parts.
Print tough, end use parts and prototypes with the highest performing polymers in the world. Use Carbon Fiber blended filaments like PEI,
PEEK, and Nylon for extreme strength-to-weight ratio and rigidity.​
Extreme heat.​
X400 can print materials requiring melt temps beyond 400C, and bed temperatures beyond 200C to stabilize long, flat parts. Achieve superior layer bonding with engineering grade plastics ranging from ABS to CF-PEEK with the 90C chamber temperature.​
Extreme engineering.​
Print parts with superior chemical resistances, heat resistance, and extreme strength. Ultra performance polymers such as PEEK and PEI are used to replace metal due to their superior wear qualities and tensile strength.​
Industrial Build Quality.
Superior Value.
Print samples in high temp materials.
No post processing. Real results.
Request Quote