3D Labs Studio
Introducing 3D Labs Studio. Our streamlined slicing software specialized for industry workflow, engineering, and ultra performance high-temperature 3D printing. Built on rock solid commercial development and a proven open-source core - brings enterprise grade reliability and cutting edge features to the table.
Download now: 3D Labs Studio
3D Labs Studio is proudly based on a multitude of open source projects including PrusaSlicer, SuperSlicer, Bambu Studio, OrcaSlicer and our own development team's contributions.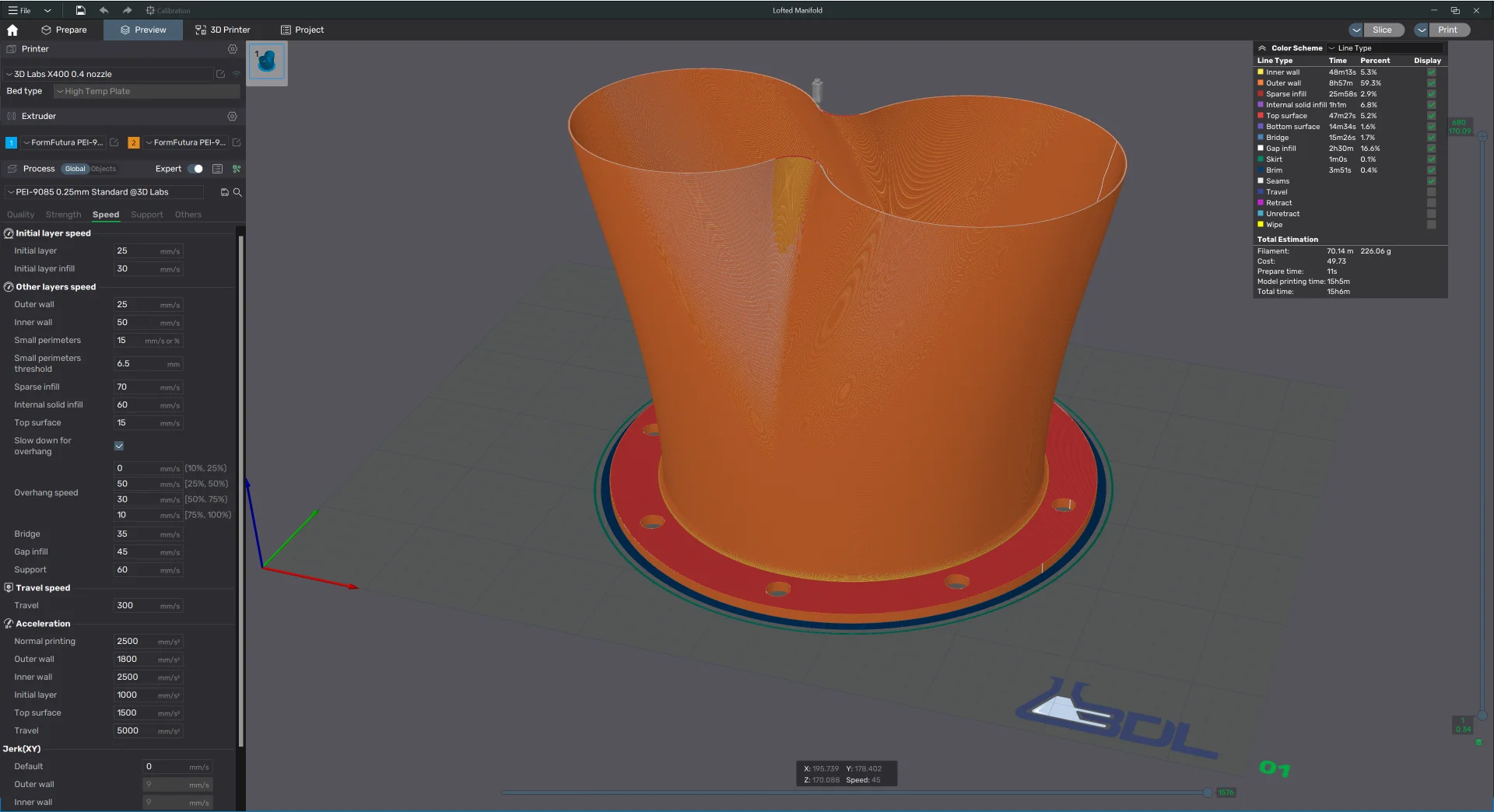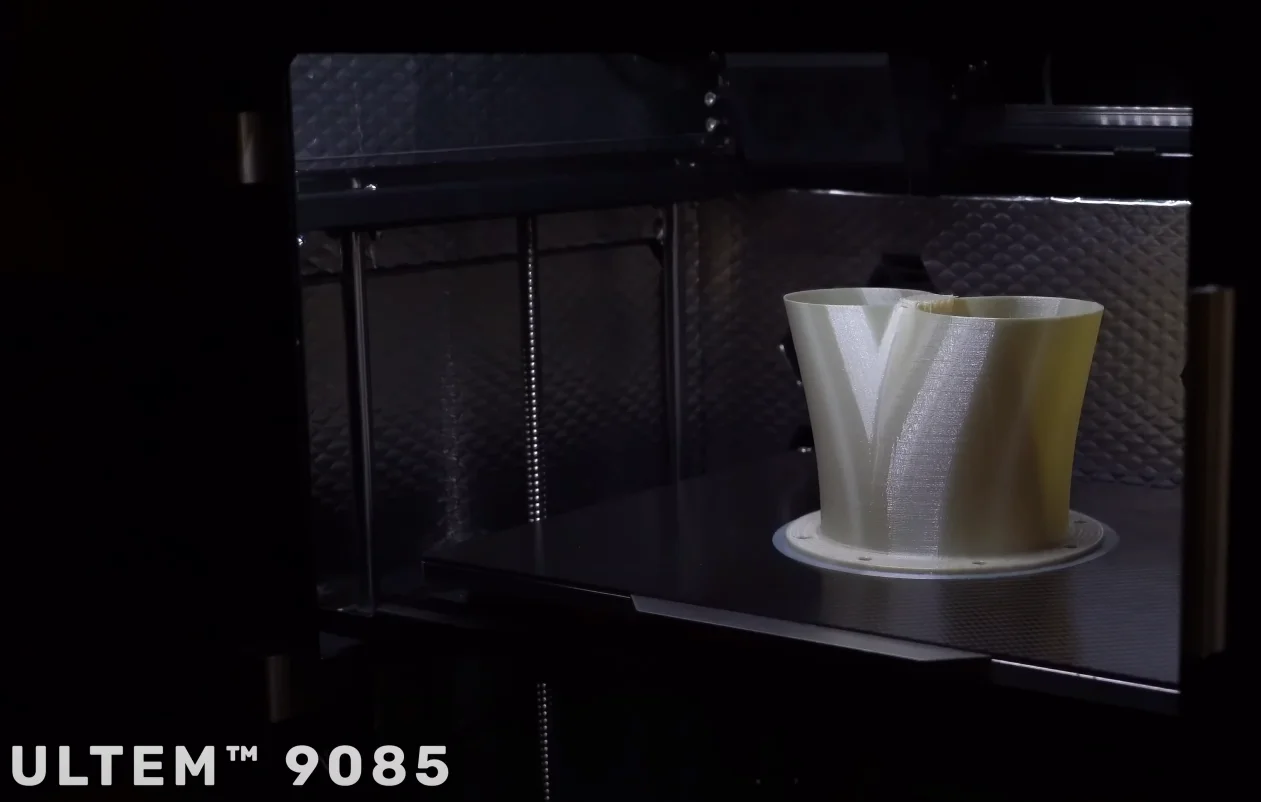 Real World Results
Import, slice, and get real-world industrial prototypes into your hands within hours, all in-house.
Test new materials and prototypes before committing to production.
Produce high-quality end use parts with extreme durability.
Industrial Workflow
Boost your workflow - import STEP files directly from CAD into 3D Labs Studio, saving time and boosting productivity. Enjoy explosion views of assemblies, intelligent part auto orientation, and automatic spanning of build plates for large assembles.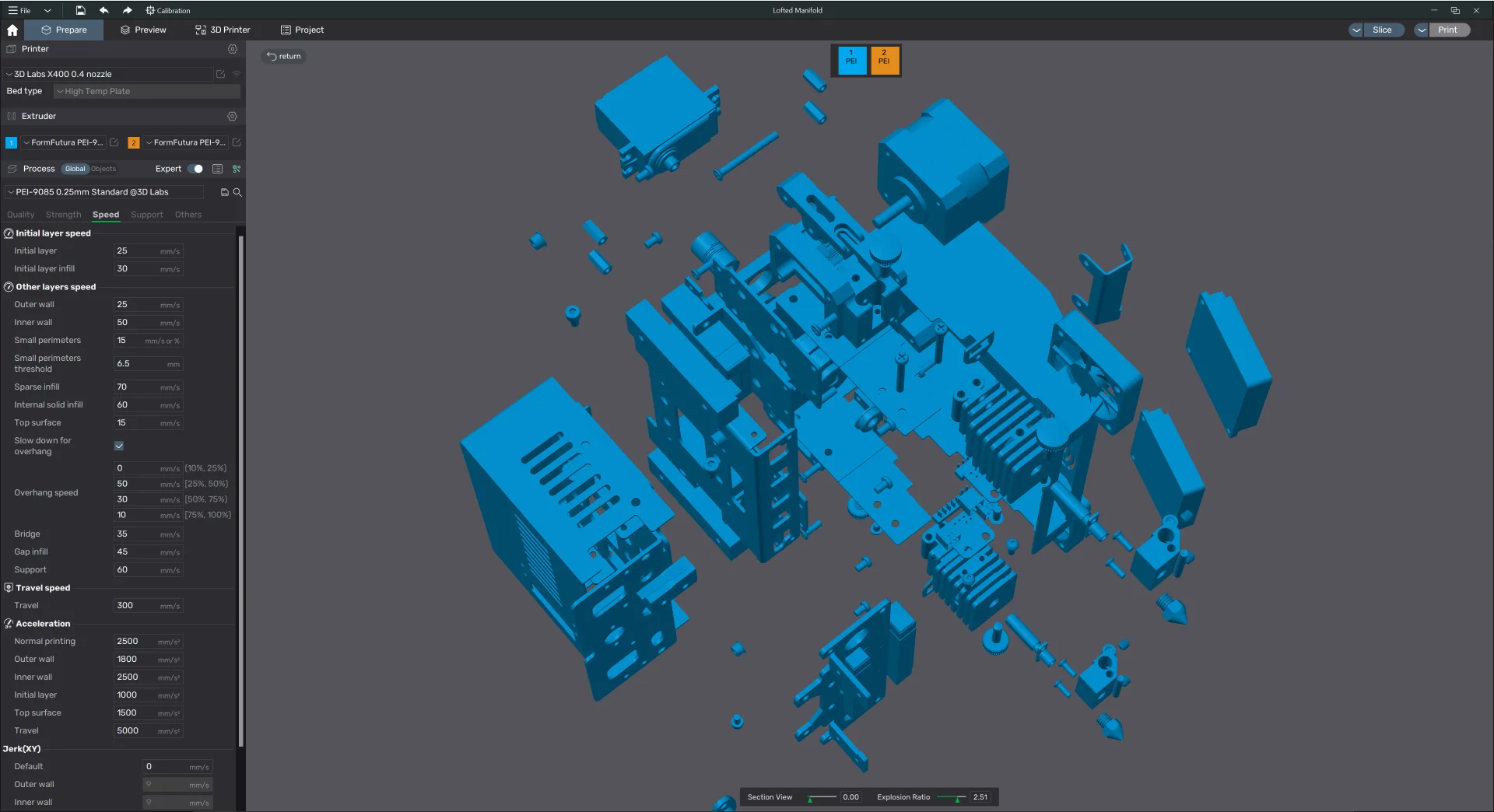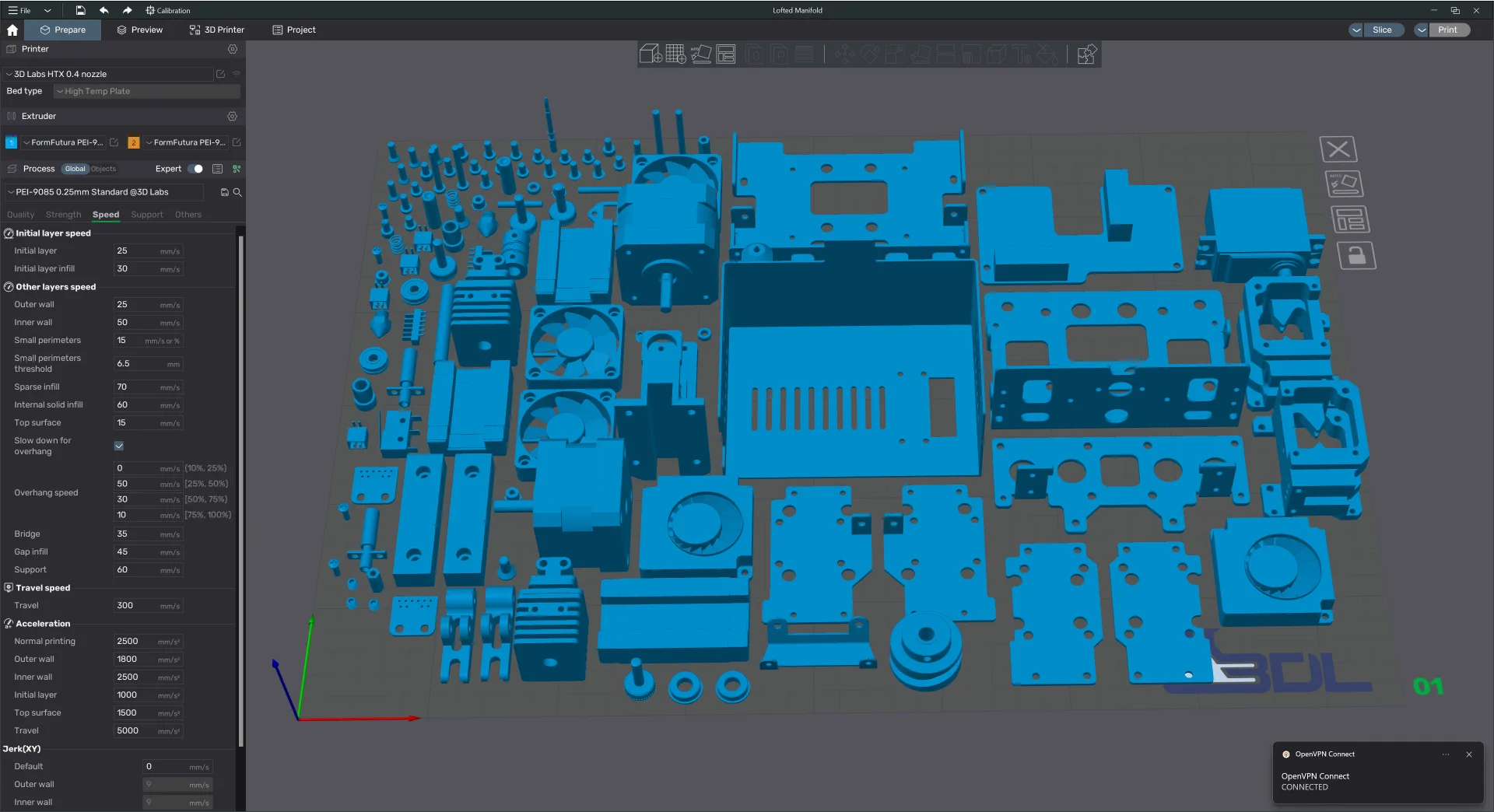 Intelligent Part Arrangement
Optimized algorithms ensure ease of part placement in the most optimal orientation. Even complex STEP assembles can be auto oriented and arranged, and fit on build plates.
Full Control
Execute full control of your workflow from start to finish with one piece of software. 3D Labs Studio is fully integrated with the 3D Labs HTX and X400 3D printers. Upload files, manage projects, view print status, and much more without ever leaving the slicing software.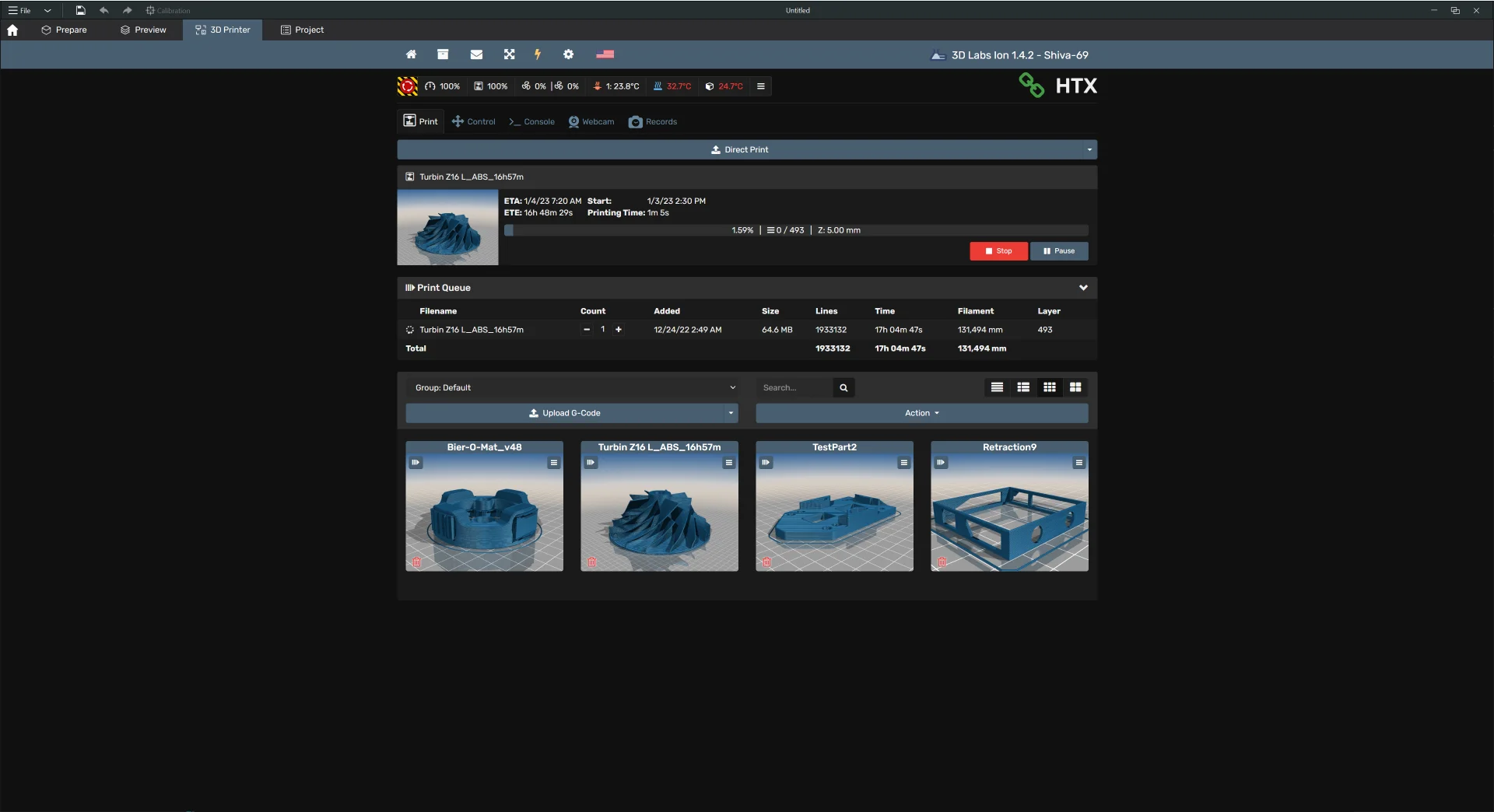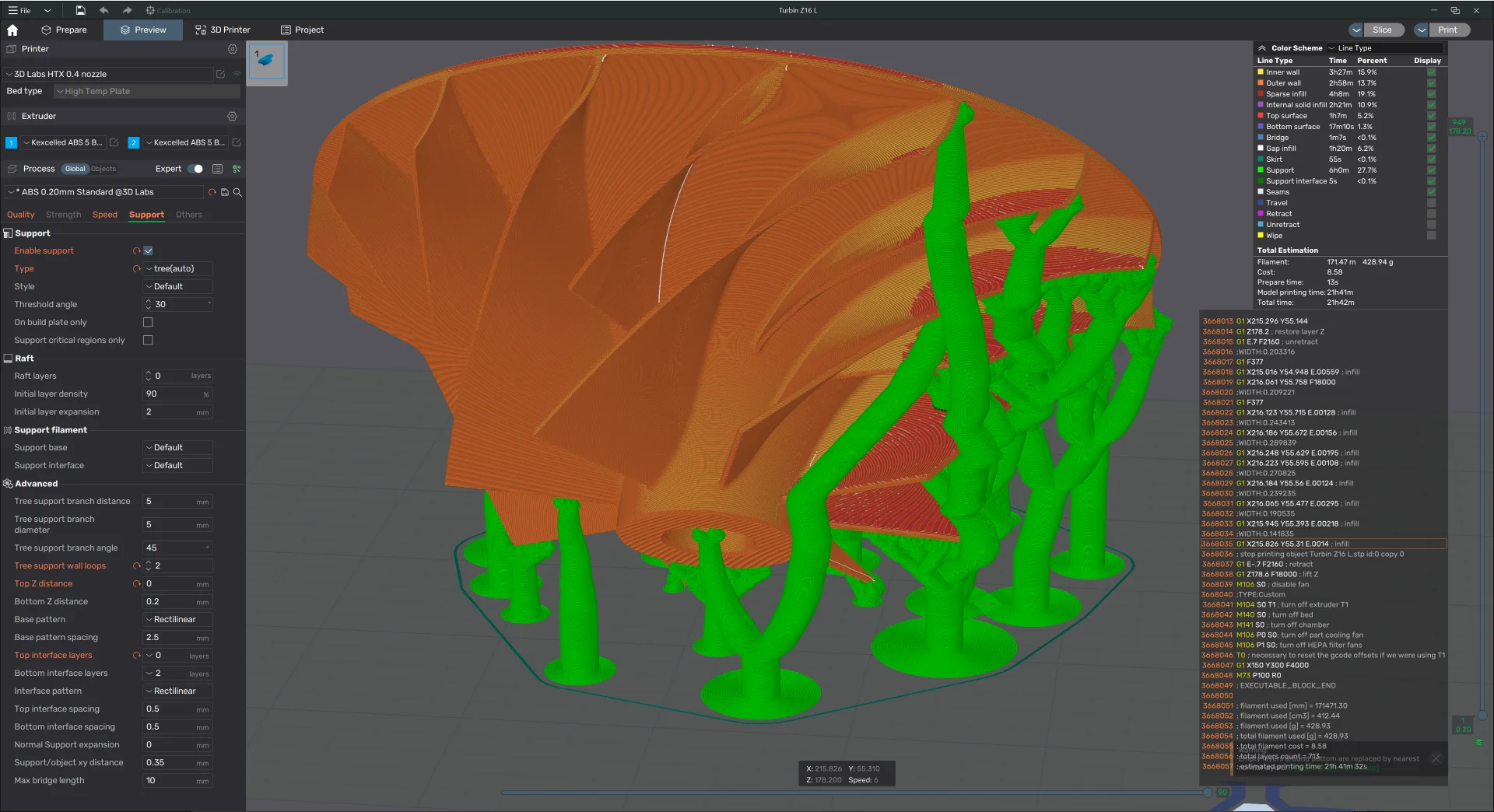 Next Generation Support Structures
3D Labs Studio features cutting edge commercially developed support systems, and leading open-source software implementations for a wide variety of tools. Snug support structures with features only previously found in other competing commercial slicers, such as horizontal expansion for easy removal of support material.
With a variety of support structures such as slim and hybrid tree supports, feel confident about conquering any part geometries.